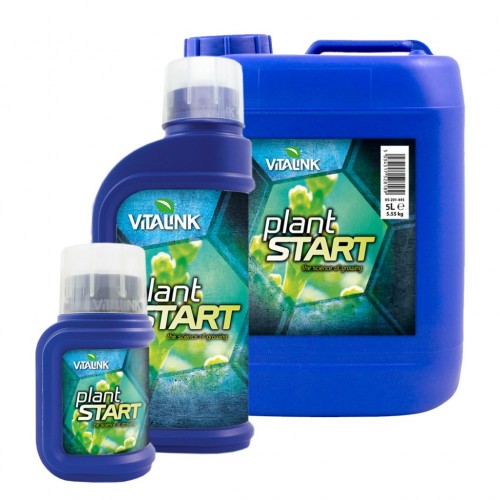 VitaLink Plant Start is formulated to significantly enhance growth and root development of cuttings and seedlings during the first crucial stages of growth and contains all of the vital macro nutrients and micro nutrients needed in the early stages of development. Viatlink Plant Start feed contains a specific ratio of boron and calcium combined with vitamin B1 and a supply of humates to accelerate initial growth and encourage faster, healthier rooting times.

Using VitaLink Plant Start not only provides the basis for healthy development in the early stages but also helps prevent infection and disease in the following stages of the plant life cycle.Vitamin B1 also helps to ease the stress that can be undergone during the propagation stage by providing young plants with optimum nutrition and vitamin uptake which can develop resistance to common plant diseases and ensure the best possible start for cuttings and seedlings.


Benefits:


Encourages maximum nutrient uptake

Promotes faster rooting and development

Develops resistance to infection and disease

Provides optimum nutrition for overall healthy growth

Reduces stress in the propagation stages

Gentle formula to avoid over feeding




Using VitaLink Plant Start will ensure your plants have the best possible start and increase chances of a healthy and successful yield. VitaLink Plant Start is available to purchase in 250ml and 1 litre bottles to suit your requirements.

Grow World is the leading distributor of VitaLink products and we aim to provide you with the knowledge and expertise to help you get the best from your house garden. Our team at Grow World endeavour to assist wherever possible with answering your questions and supply you with tools such as feed charts, dosage information and equipment to suit your specific hydroponic requirement.


Directions Of Use: VitaLink Plant Start should be added at 3-4ml per litre during pre-soaking propagation and 6-8ml per litre for seedlings and rooted cuttings.
VitaLink Plant Start