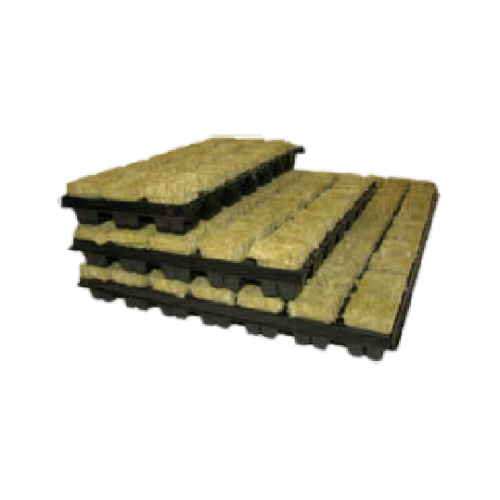 Grodan SBS Rockwool Cubes are ideal for hydroponics propagation and provide fast and efficient rooting from seed or cutting.
SBS cubes are supplied in a tray, making life easier for the grower to propagate a large volume of plants.
Once a good root system is established in SBS cubes they can be transplanted into 3 or 4 Inch blocks for vegetative and flowering period in hydroponic systems.
SBS cubes are available in 2 sizes, 25mm and 40mm.
Grodan SBS Rockwool Cubes