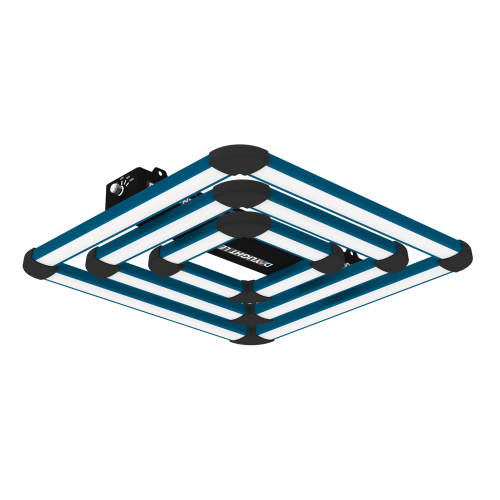 Following on from the success of the fantastic Daylight 660w LED Grow Light, Maxibright have now introduced a 300w version for smaller size grow tents and grow spaces. These smaller units are still based on the philosophy that the very best coverage is achieved when a grow light fits over a large area above the canopy. If you have a 1m x 1m or 0.8m x 0.8m grow tent then these are the perfect solution for the best in LED grow lighting, giving great yields and extremely high quality produce.
Full spectrum light output including far red
Uses only high quality Lumiled LEDs
The design provides the best coverage for the grow area beneath
300w version is designed for a 0.8 to 1m square grow tent and produces 690 µmols/s PPF
Highly efficient - produce little heat
5 Power settings - 20%, 40%, 60%, 80% 100%
Passive cooling with no fans
Most of the Lumled LEDs produce full spectrum light while a few others add some extra red and some far red into the equation. Far Red light can stimulate the plant to go into flowering quicker after the changeover to 12/12 and can even shorten the flowering period. It can also stimulate greater production of terpenes, essential oils and medicinal compounds.
Maxibright Daylight LED 300w