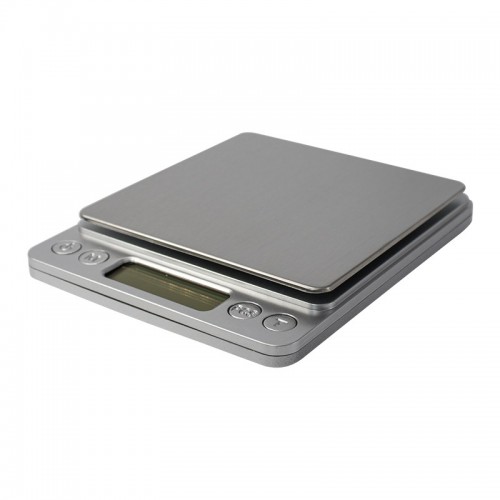 Grow Gadgets Precision Digital Scales


Grow Gadgets Precision Digital Scales covers the grower's precise measurement needs. They are perfect for measuring out nutrients as the measurements range from 0.1 grams to 2000 grams. They also feature an auto-zero function which ensures the weight of the container can be discounted. Grow Tools have designed the Digital Scales to weigh in different unit amounts, purely for the grower's convenience.
Other benefits include it's PCS counting function and 60-second auto power-off ensuring the batteries do not get worn down whilst the Digital Scales are not in use.
KEY FEATURES
Auto zero function
Huge measurement range, from 0.1g to 2000g.
60-second auto power off
Blue backlight
PCS counting function
Unit conversion
Easy to use
TECHNICAL SPECIFICATION
Measurement range from 0.1 /2000g
2 transparent trays
Size - 127mm x 106mm x 19mm
Stainless steel weighing platform – 100mm x 100mm
Blue backlight
PCS counting Function – 25, 50, 65, 75, 100
Unit conversion – G, OZ, OZT, DWT, GN, CT
Grow Gadgets Precision Digital Scales