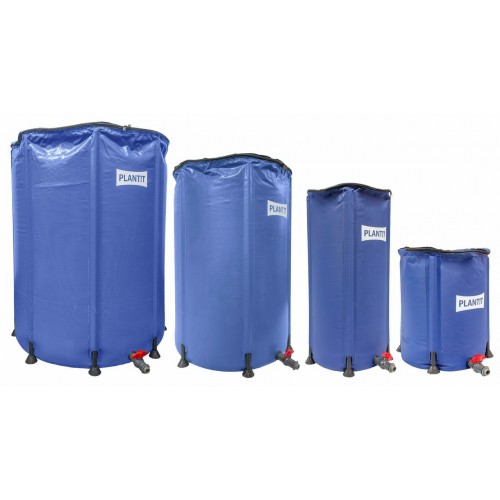 Plantit Flexible Water Tank


The PLANTiT Flexible Water tank is quick and easy to assemble. This handy tank can be used for hydroponic systems, water storage in gardening and collection of rainwater. It is easy to store away when not in use, unlike rigid tank.
The PLANTiT Flexible Water tanks are an outstanding range of products with high capacity water storage capabilities and a compact, space-saving design. There's no need to haul heavy cumbersome tanks around your greenhouse or grow room since these durable reservoirs fold down to just a fraction of their constructed size! They also come supplied in a flat pack form, which really does help if you're an indoor gardener using a spare room upstairs or even an empty loft! Available in 4 sizes and ideal as top-up reservoirs for NFT, Flood & Drain and DIY irrigation systems.


Excellent water holding capabilities

Comes compact – Fits where no other tanks can

Requires no tool assembly, takes minutes to set-up

Easy to ship with reduced shipping costs compared with water butts and barrels

Easy to store away when not in use

Reinforced stitching, robust support poles and easy access click fit taps

Available in a range of sizes to suit growers on any scale

Available in 60l, 100l, 250l, 500l & 780l
Plantit Flexible Water Tank