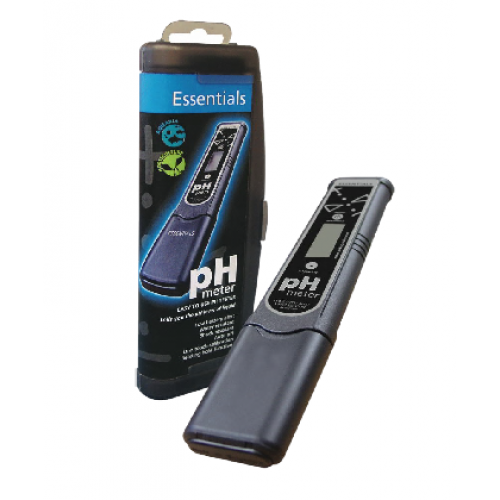 The Essentials PH Meter is an effective method of accurately measuring the PH level of your nutrient solution. To ensure the healthy and optimum growth of your plants it is important to regularly monitor the PH of your nutrient solution as there is only a minimum range between a PH of 5.5 and 6.5 in which particular nutrients can be properly absorbed. Using the Essentials PH Meter allows you to check the PH levels easily and efficiently to avoid a solution which is out of optimum PH range which can cause eventual plant sickness. The essentials PH Meter is made from durable waterproof resistant materials and will float if accidentally dropped for easy retrieval to avoid injury.


Benefits:




Digital display for accurate readings

Energy saving automatic switch off

Excellent value for money




To get the most accurate and reliable readings from your Essentials PH Meter you should use the calibration solution provided to calibrate and prepare the meter before first use and then again weekly for best results. To use the meter simply switch it on and immerse the probe in the nutrient solution for a few seconds until the meter beeps before removing it to read the display.
Essentials PH Meter