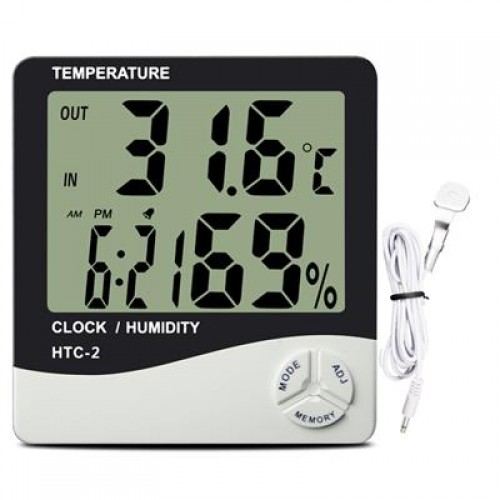 Digital Min/Max Thermo-Hygrometer

Measuring and monitoring your grow room temperatures over a 24hr period is critical to successful harvests. To that end the digital min/max thermometer is a great option as it:
Simultaneously displays the temperature of the unit itself as well as featuring an external probe (1.8m) for measuring the temperature of your nutrient.
Features two temperature alarms
Records min/max temperatures that can be reset as required so you can see how hot your grow room gets when the light is on and how cold it gets when the light is off.
Operating the thermometer is very simple. Pushing the min/max button displays the min/max readings and holding it down resets the values.



Digital Min/Max Thermometer Specification:
The unit measures 110mm x 70mm x 20mm
includes the single AAA battery required.
Grow room temperature range : (-10ºc Ô! 50ºc)
Temperature accuracy : +/- 1ºc
Temperature Resolution : +/-0.1ºc
Sensor wire length : 1.8
m
Digital Min/Max Thermo-Hygrometer