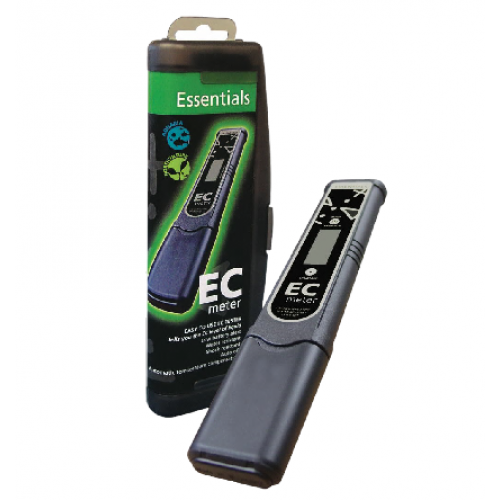 The Essentials Digital EC Meter is a highly effective handheld nutrient meter to assist you with mixing your nutrient solution by providing quick and accurate readings that measure the strength of dissolved nutrients within your solution. This hard-wearing tool is water and shock resistant to avoid any accidents if the meter is dropped into the solution and will stay afloat until you can retrieve it to avoid internal electrical damage.


Benefits:

Essentials Digital EC Meter is pretty durable with a lifespan of 1-3 years

It is significantly low cost and low energy

The best part is that it is battery operated with energy saving mode

It has been made to effectively measure the strength of nutrient solution

Essentials Digital EC Meter is totally water and shock resistant

It works with easy and quick digital calibration

It has been featured with digital display




Si

mply switch on the Essentials Digital EC meter and submerge the sensor in your nutrient solution for approximately 20 seconds to obtain an accurate reading from the digital display. For best results you should regularly calibrate your meter and clean the sensor after each use.
Essentials Digital EC Meter