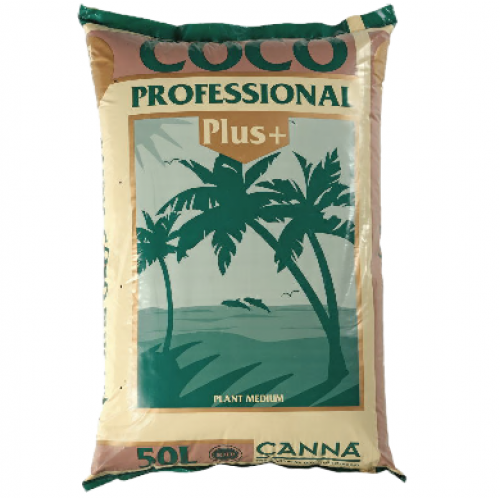 Canna Coco Professional Plus


Canna Coco Professional Plus is an Organic Coco-Based Medium that provides optimum growth conditions for excellent plant health and root development. This high quality medium has a homogenous structure which means that no nutrients are absorbed by the coir allowing your plants to fully benefit from your nutrient solution alongside synthesised water and air flow system that provides an ideal growing environment. During the production process, Canna ensures that the product is free of any potential diseases or viruses by using strict quality control methods and also contains Trichoderma, a type of fungus which protects plants further from common soil diseases.




Benefits:



Buffering and homogenous structure

Contains Trichoderma to protect plants from disease

Reusable after the first use

No additives or chemicals

Provides the optimum growing environment

Ensures high quality yields

Easy to use straight from the package




For superb results you should add a nutrient, mix to your coco medium such as

Canna Coco A&B

as your selected Organic Coco-based Medium does not contain any nutrients and it is also advisable to add a calcium supplement as coco absorbs calcium and provides potassium. This product is ready to use straight from the package as it has already been treated and washed.



Canna Coco Professional Plus is one hundred percent proven to give your plants super vigorous root growth and strength while providing an extremely aeriated soil environment. If you desire overall healthier plant life with stronger roots for proper uptake of nutrients that will give the utmost in quality produced crops with higher levels of crop yields, using Organic Coco-based Medium will give you weed and virus free growth with all natural ingredients free of harsh chemicals and additives.
Canna Coco Professional Plus