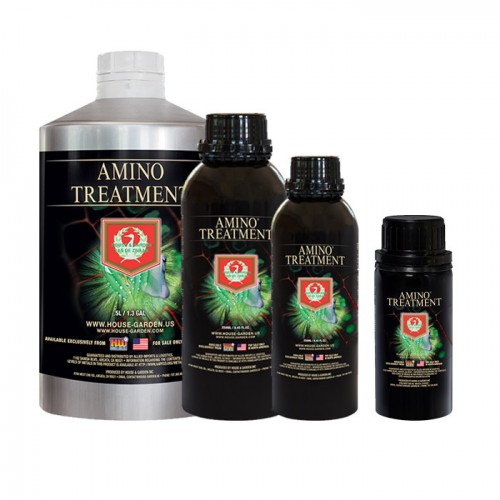 House and Garden Amino Treatment


House and Garden Amino Treatment have set the standard worldwide. This revolutionary product will produce an abundant fruit crop, rich in both quality and quantity. The amino acids in this treatment will help to boost the chlorophyll levels in your plants which increase the level of photosynthesis and produce a lush green harvest.


With Amino Treatment your crop will a higher level of sugar, a solid green stem, strong roots and an overall increased distribution of foliage. This treatment is preferred by both professional and private gardens and is quickly becoming one of the most popular plant treatments.


Using Amino Treatment guarantees abundant growth and explosive flowering of your plants. After many years of research, House & Garden presents this revolutionary growth and flowering booster. It's an entirely new product, containing a well balanced combination of active ingredients.


With Amino Treatment your plants will get:



A better foliage distribution

A higher photosynthesis ratio

A better and increased fruit production

A higher sugar level of the fruit




Directions for Use:

Mix 2 ml per liter and add to the water system from the second week up to about 3 weeks prior to harvest. Adjust levels according to the label per specific vegetation and conditions.
House and Garden Amino Treatment