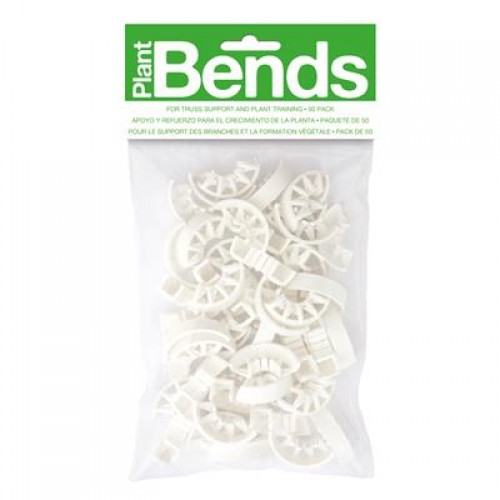 Plant Bends are a great way to train and shape the stems and side-shoots on small to medium size plants. Simply clip them over a stem or side-shoot to bend them in the direction you want them to grow! Great!
Bends - one of the easiest ways to train and shape small to medium size plants
Easy to use - simply clip over a stem or side-shoot to get it to grow in the direction of your choice
Early training gets your plants into the right shape from the start
Very economical - 50 in a pack and they're re-useable!
Helps you to make the most of your grow-space and light
Re-useable many times
Choose a stem or side-shoot that you wish to train in a different direction to that which it would normally grow. Plant Bends can be used on stems and side-shoots between about 2mm to 5mm in diameter. Carefully and gently bend the shoot and clip it into the side of the bends. The plant bendz will force the shoot out in the direction you have chosen. Sooner or later the shoot will begin growing upwards again so add more bends as it grows to get it into your chosen shape.
Plant Bends 50pk