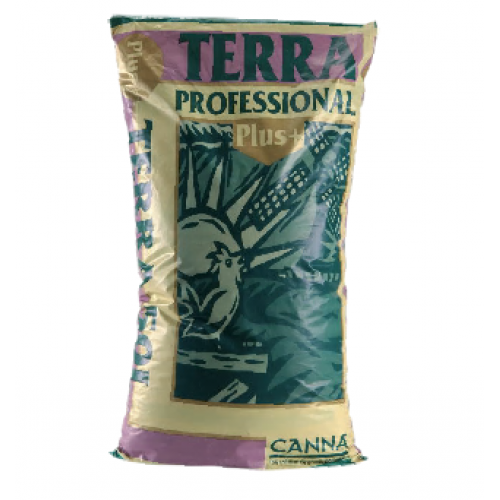 Canna Terra Professional Plus


Canna Terra Professional Plus formula was scientifically studied and created using only

Canna Terra nutrients

to form the purest soil mixture to increase root structures and outstanding root development. With the enhanced properties of the root nutrient uptake out preforms other soil mixtures hands down. With the use of peat moss and natural tree bark in this soil mixture, instead of the use of

perlite

, with their antimicrobial and antiseptic qualities increase aeration thus promoting substantial root and plant growth. The soil mixture contains super potent feeding components to enhance the first week of plant growth. The PH level is powerful and adjusted for long term control by the use of lime charge that will last an entire cycle. The balance ratio of nutrients and minerals gives a power charge for initial first growth and continues to self-adjust and continue to provide a constant powerful balance for proper nutrient uptakes throughout the entire cycle.




Benefits:



Super aeration with powerful anti-microbial and antiseptic properties for super charged root growth for increased uptake of nutrients

Powerful feeding mixtures for increased growth during first week

Lime power to increase and balance PH levels naturally

Self-adjusting nutrient to mineral balance for proper feeding over time

Works best during the flowering stages with

Canna Boost Accelerator

for super growth of crops along with enhanced taste, size, weight and potency.

Works great with

Canna PK 13/14

for super charged potency, increased essential oils and super-sized crops so use during growth and reproductive stages of soil gardening.




Canna Terra Professional Plus is straight out of the bag right into container or garden ready for use. Place your plant in the super charged mixture and pack tightly and water until saturated. Water only after the soil looks particularly dry. There is no need to add extra nutrients for the first few weeks and only after week 4 will you need to add supplemental nutrients like

Canna Rhizotonic

and

Canna Cannazym.
NPK balance= 12-14-24
Comes in a 50 Litre bag and can be used straight from the bag and the bag is 100% recyclable.
Canna Terra Professional Plus