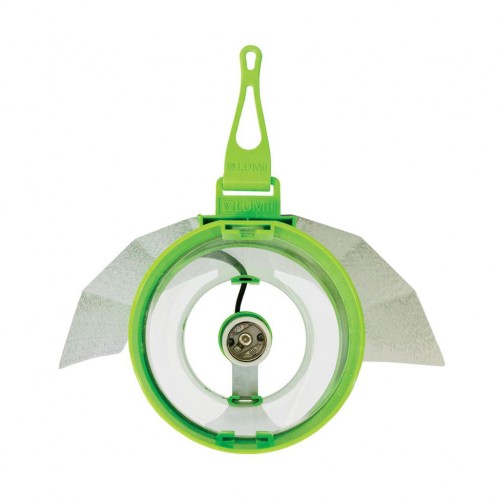 Lumii Cool Tube Reflector


The LUMii Cool Tube is the latest inline air cooled reflector. This innovative product, when used in conjunction with ducting and a extractor fans, allows air to flow through the reflector helping to control the environment temperature.
Simple and very effective way of ensuring you chosen lamp runs cool enabling it to be positioned directly above the plant without the risk of heat damage. These brilliant light fittings take 90% of the heat away from your plants so you can control your environment easily and achieve maximum rated lumen delivery from your lamps. just attach a new or to your existing fan to air cool these lights.
Most lamps should be mounted at least 10" above plant canopy to reduce chance of scorching. Now you can let your plants touch the glass of this reflector without the worry, watch your flowers burst with life as they soak up all that normally wasted high lumen light.


Top tip:
If you run 2 rooms then run 1 at night and one in day , vent heat from lights into room that's off to sustain constant temps.


Specification:
5" version: 490mm length - 125mm width
6" version: 490mm length - 150mm width
8" version: 490mm length - 200mm width
Lumii Cool Tube Reflector