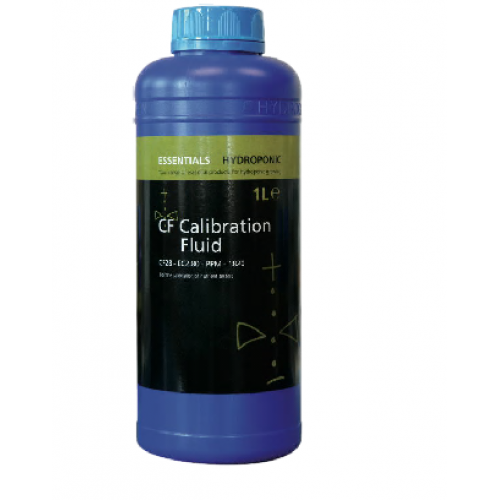 Essentials CF Standard is used to calibrate CF/EC meters.
It is important to realise that unless you calibrate your CF/EC meters with Essentials CF Standard at regular intervals the accuracy of your CF/EC readings will be doubtful.
Temperature will affect CF, always ensure the meter you use is temperature compensated like the Essentials EC meter and Trident meter.
Cf/EC Calibration Fluid