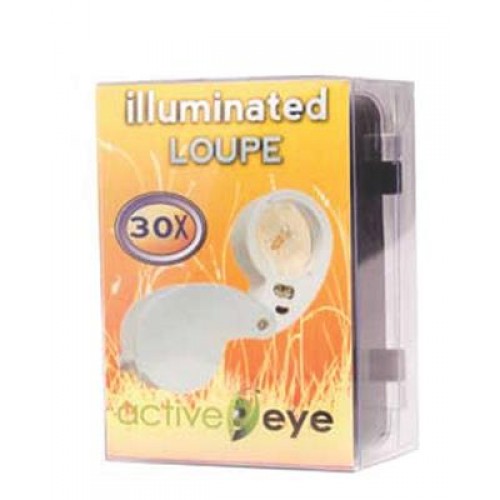 Active Eye Illuminated Magnifier 30x


A great little magnifier that gives you 30x magnification plus a light. Provides a sharp and clear enlarged image without distortion and features a swing-away protective lens cover that also serves as a handle.
Note: Comes with a protective case and instructions as well as batteries being included.
Active Eye Illuminated Magnifier 30x