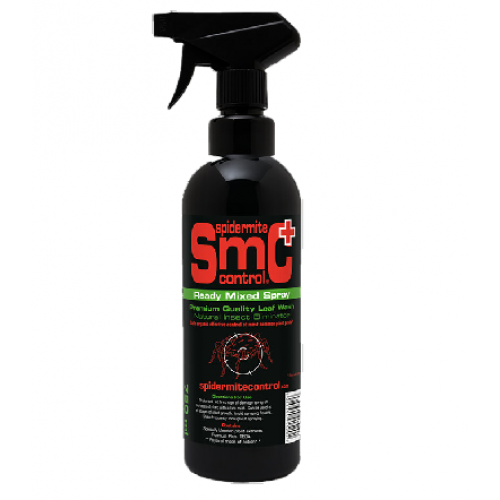 SMC Spider Mite Control - 750ml





SMC Spider Mite Control 750ml is a safe, chemical-free, effective pest control for the horticultural world. The NEW ready mixed, ready-to-use version of the Spider mite Control Plus is a broad spectrum product with the same complete control of spider mites already trusted now with Formula Plus.



For the control of:
•Spider Mites
•Aphids
•Greenfly
•Blackfly
•Whitefly
•Thunderfly


How Spider Mite Control works?

It works by a physical means blocking the breathing holes of the red mites and insects, causing death by suffocation. Any spider mite eggs are unlikely to hatch due to the encapsulation within the medium and obvious inability to transpire. This prevents eggs successfully developing into an adult spider mite.


SMC Spider Mite Control - 750ml