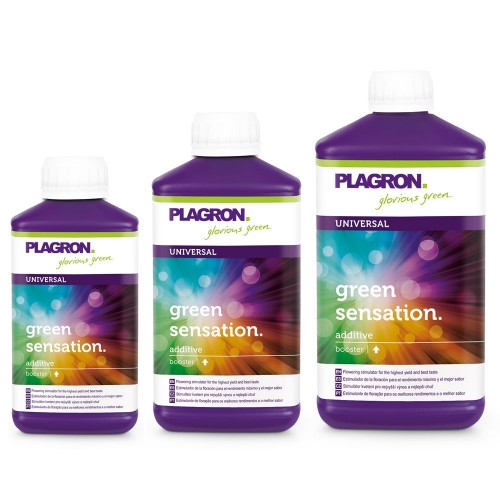 Plagron Green Sensation is a powerful booster that ensures a high yield. This booster is specially developed for the last four to six weeks of the flowering stage. The sophisticated composition in Plagron Green Sensation provides all the nutrients the plant needs. It provides an abundant flowering and fruit set, a hard cell structure and the best taste.

characteristics
Increases yield

Improves flavour formation by high sugar

Prevents diseases and plant stress

Use on all types of substrates

Suitable for all watering systems



How To Use Plagron Green Sensation
Add 1 ml of Green Sensation per 1 litre of water (1:1000). After this, add the basic nutrient until the desired EC value is reached. Use this nutrient solution each time the plants are irrigated. This product was developed especially for use from the fourth week of the flowering phase.


Plagron Green Sensation