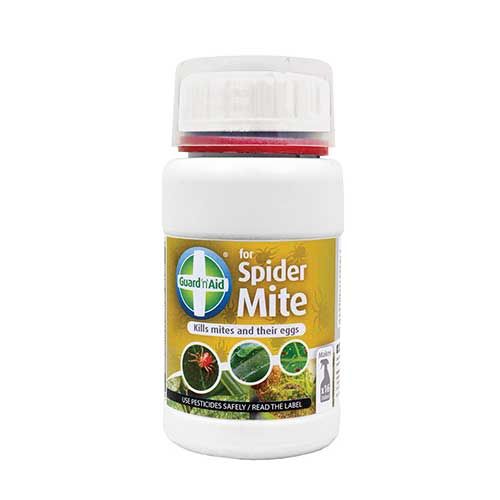 Guard n Aid Spider Mite 250ml Concentrate
A brilliantly effective contact insecticide for use against spider mites in all edible and non-edible crops. With spider mites time is of the essence! Guard 'n' Aid Spider Mite controls and acts quickly against eggs, larval stages and adult mites. Its Pyrethrum based and works both indoor and outdoor including on hard surfaces.
Its main active ingredient is Pyrethrum which has been used for centuries as an insecticide. Pyrethrum is an oil based natural insecticide made from the dried flower heads of Chrysanthemum and targets the respiratory organ and nervous system of insects. It's considered to be amongst the safest insecticides for use around food.

Brilliantly effective against spider mites
Works indoors and outdoors
One 250ml bottle dilutes to make 16 x 750ml spary bottles worth of insecticide
Guard n Aid Spider Mite 250ml Concentrate