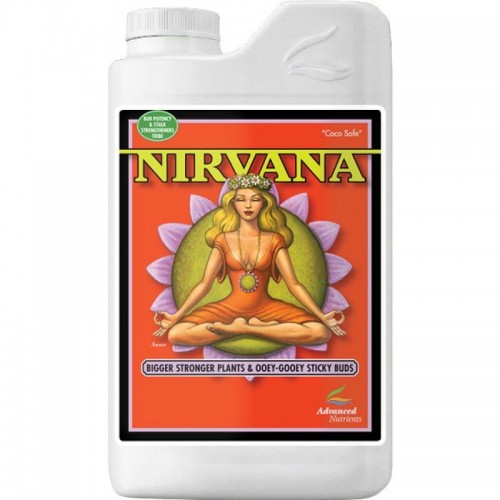 Advanced Nutrients Nirvana is a blend of all-natural ingredients that supplement your usual hydroponic nutrients to give you that "soil-grown" quality and flavour, plus a boost in growth potential.

Designed by a team of top scientists dedicated to making products of excellence

Manufactured to the highest possible standards by Advanced Nutrients

Formulated for use in the flowering cycle

Provides natural nutrients for health and vigour

A pure and clean liquid - will not block drippers or form a sludge

Can be used for plants grown in any medium as well as hydroponics

Perfect for use with the range of Advanced Nutrients additives and boosters

Advanced Nutrients Nirvana can be used in any type of grow-system and in any medium for plants in the flowering cycle. Always shake the bottle well before use. For Hydroponic applications, simply make up your nutrient solution as usual and adjust it to the correct strength. Add Advanced Nutrients Nirvana at a rate of 2ml/Litre and mix well. Adjust pH to the required value. For soil applications: Add Nirvana at a rate of 2ml/Litre to your usual feed water once every second or third watering.
Advanced Nutrients Nirvana 1 Litre