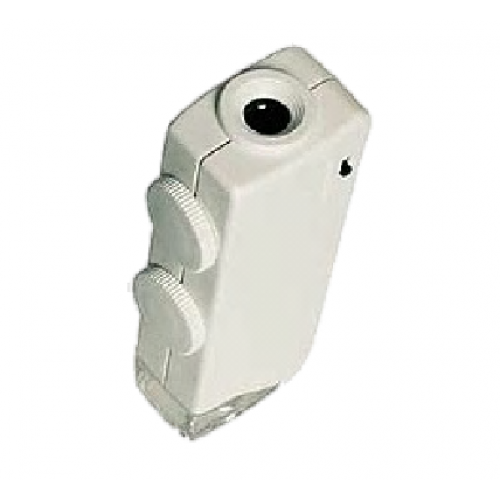 Active Eye Microscope (60x - 100x)


The Active Eye microscope is absolutely invaluable for the identification of pests and other problems on your plants. This handy little microscope features a white LED light, adjustable zoom from 60x - 100x and a focus wheel - just right for any gardeners pocket!




Great for the identification of garden pests and diseases

White LED light gives an accurate idea of colours

Adjustable magnification from 60x to 100x

Pocket-size & lightweight

Includes a pest and disease indentification chart for the 9 most common problems


1 x Active Eye Small Microscope 60X - 100X,

1 x leatherette pouch, batteries included.
Active Eye Microscope (60x - 100x)