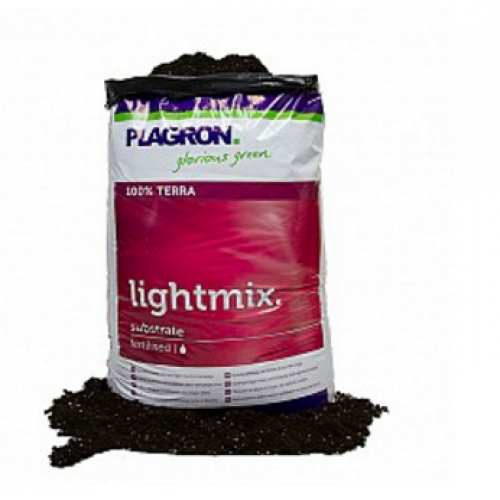 Plagron Light Mix 50 Litre


The Plagron Light Mix is a scientifically formulated mix of all the best types of peat, such as white, black, sphagnum, and worm castings peat. Peat is a great component, which helps as a fuel for your growing plants. Peat is made up of mainly decomposed veggies and is excellent for your garden.
This potting soil gives a real boost to a plants growth during the first 14 days with its minimal amount of nutrients. Thereafter you can gauge the addition of other important additions such as Plant Magic or Hesi as the plant needs it.
One of the other main ingredients is perlite, expanded volcanic glass, which adds in insulation or water retention for the plant during growth, as well as a prevention of soil compaction. The addition of fibre means your plants are getting maximum oxygen levels as well.
The Plagron Light Mix has a PH balance of 5.5 to 6.9, so is perfect for baby plants.





Dosing Instructions
For the first 2 weeks of a young plants growth, you can use the Plagron Light Mix potting soil, and thereafter you can revert to other mixes that provide additional nutrients to aid the plant on its way to adulthood.
Plagron Light Mix