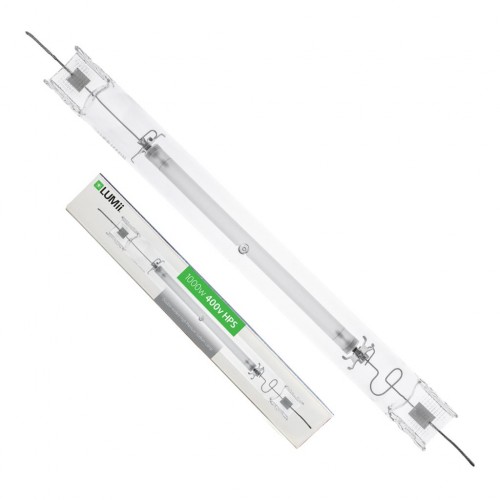 Lumii 1000w 400v DE HPS Grow Lamp


The LUMii 1000w 400v Double Ended Lamp represents great value-for-money, whilst boasting higher UV and IR light than traditional single ended lamps of the same wattage. This lamp is perfect for use in the flowering phase of a plant's life cycle, as this lamp gives off high levels of PAR light that plants simply love when deep into bloom.



Great value-for-money 1000w 400v grow light

Can be used with any double ended, 400v lighting system

Runs at a higher frequency than standard HPS

More stable than traditional single ended lamps

Increased PAR output of 10% when compared to single ended lamps

Perfect for use in the flower cycle with lumen levels of 140,000

Only needs replacing once a year (on average) with around 10,000 light hours

High PAR value of 2100 umol/m2/s - as much useable plant light as the sun at midday!

Lumii 1000w 400v DE HPS Grow Lamp