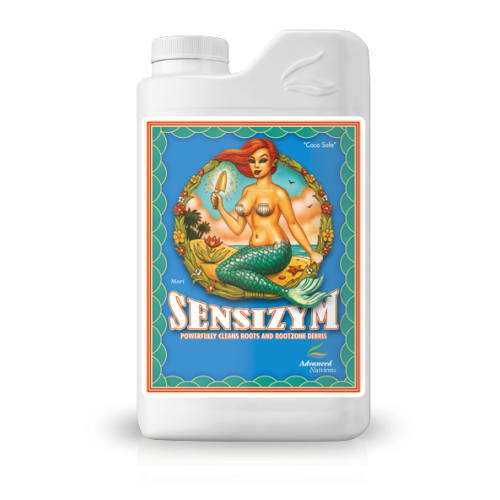 Advanced Nutrients Sensizym is one of the best enzyme products on the market. Sensizym helps break down old roots and nutrients to provide food and energy for your plants.

Designed by a team of top scientists dedicated to making products of excellence

Manufactured to the highest possible standards by Advanced Nutrients

Breaks down old roots, nutrients and organic matter and turns them into plant-fuel

Use right the way through your grow for a healthy root-zone and productive plants

Strengthens plant's disease immunity

Helps plant to rid itself of waste products

Perfect for use with the range of Advanced Nutrients additives and boosters

Advance Nutrients Sensizym can be used right through your grow and works in any substrate and growing system. Simply add to your feed water/nutrient solution at a rate of 2ml/Litre.
Advanced Nutrients Sensizym 1 Litre