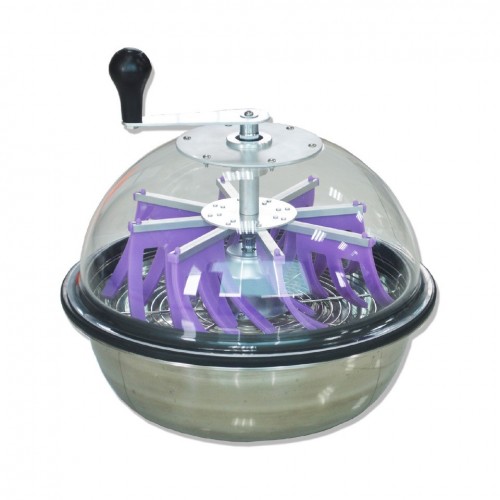 Trimzilla 16 Inch Bowl Leaf Trimmer

Save yourself hours of misery and let the Trimzilla 16 inch bowl leaf trimmer take the strain out of trimming your produce. The trimzilla bowl trimmer greatly reduces the time it takes to remove unwanted materials from your crop, allowing you to save the waste product for use elsewhere.

Simply turn the handle and let the Trimzilla bowl leaf trimmer do the rest!

Professional quality bowl trimmer with adjustable cutting blade.

New model with metal gear box & silicone fingers.

Clear top harness the power of 30 scissors in 1 unit

Trim twigs & remove leaves (hydroponic)

Easy to use & clean after use.

Stainless Steel Plate with rubber twist spin tongues.
Trimzilla 16 Inch Bowl Leaf Trimmer