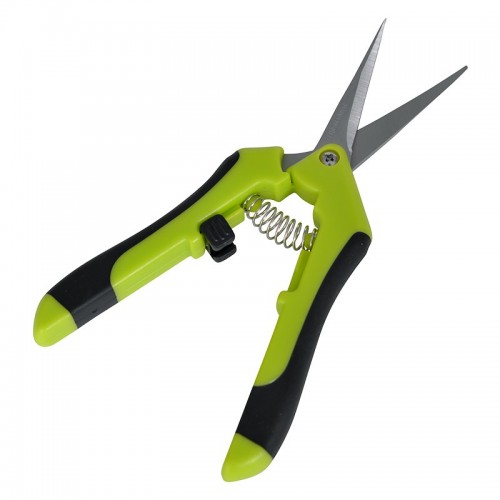 Curved Edge Pruner Shears Scissors


Curved Edge Pruning Shears Scissors feature a curved blade for superior precision - ideal for those who are either right or left-handed.
The surgical stainless steel on the blades holds a sharper edge for longer and prevents any rusting, which means the Pruning Shears are easy to clean and their design reduces germ build-up.
Strong and durable, as well as being comfortable to use, Grow Tools Curved Edge Pruning Shears are ideal for a grower looking for an ergonomic tool to help reduce stress and fatigue to their hands during the trimming process.
The Pruning Shears also feature a soft grip, double density, anti-slip handles and high-quality spring to enhance speed and performance.
It's the perfect tool for when a grower has lots of pruning or trimming to do. Grow Tools Curved Edge Pruning Shears are as strong and comfortable as they come.
KEY FEATURES
Ergonomic

Surgical stainless steel to hold its edge longer

Strong and durable shears

Curved edged blades

High-quality spring-loaded action

Comfortable soft-grip handles.
Curved Edge Pruner Shears Scissors