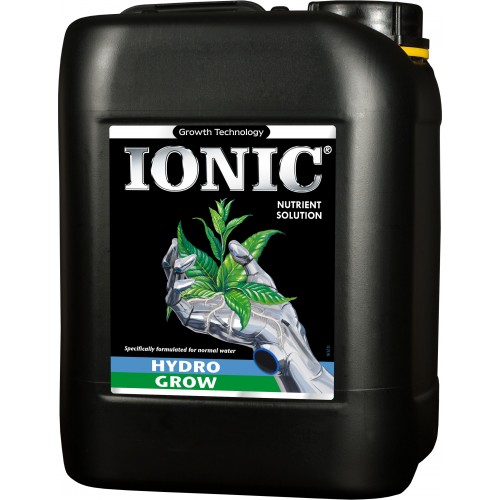 Ionic Hydro Grow Soft Water





Ionic Hydro Grow Soft Water is a complete and outstanding compound of all essential minerals plants require for healthy and strong growth. This all in one nutrient solution creates intricate molecules that are large and completely bonded 100% pure mineral foundations. Ionic Hydro Grow provides the most unadulterated, completely balanced minerals directly into the root structures. The exact ratio of nutrients uptake is provided for optimal growth and superior strength and high quality crop yields.
Ionic Hydro Grow for soft water is scientifically studied and proven to work best in hydroponic gardening using soft water to give your plants the most powerful compound of pure minerals. Ionic Hydro Grow for has the most stable PH because of a unique buffering agent which reduces PH fluctuations and constant metering.


Benefits of Ionic Hydro Grow


Stable PH with less fluctuations and metering

Best used in Hydroponic gardening

The most stable, complete and pure mineral delivering solution for hydroponic plants

Made only of mineral salts- no chemicals or additives

Formulated for extreme green vegetative growth of plants

Can be used with other Ionic nutrients and additives

Available for hard water also




Ionic Hydro Grow will give your plants a completely pure boost of minerals to provide optimal growth and strength during the vegetative growth phases.
Dosage: 7ml per 1 Litre of Water
Ionic Hydro Grow Soft Water