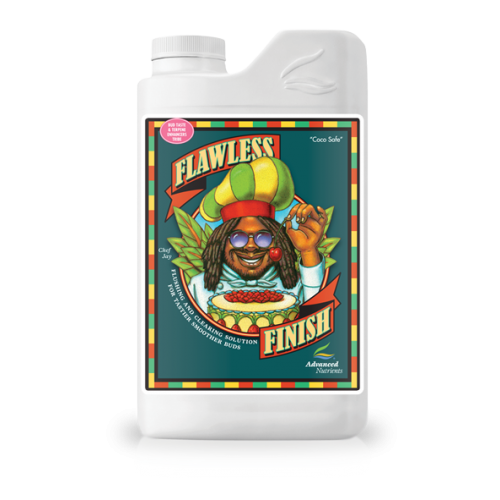 Now Sit Back, Relax And Enjoy The Fruits Of Your Labor
Now that you've flushed your plants, what can you expect from your harvest?
To start with, your Flawless Finish crops cure better and faster, with less susceptibility to storage diseases such as molds and fungi.
You'll notice that your curing crops smell better and maintain a more pleasing appearance.
Better yet, essential oils and other resins will be preserved so your flower clusters are more potent.
But the real test comes when you first taste your Flawless Finish-flushed crops. Imagine your delight when you get a smoother, sugary taste that's accompanied by enchanting scent and other highly potent effects.
That's the Flawless Finish difference. The key thing here is for you to get Flawless Finish today and update your garden calendar to remind you to use this uniquely effective formula a few days before harvest.
Your friends, family and other growers will notice the positive difference you create using Flawless Finish.
Your Crops Taste Sweeter And Have Higher Value When You Flush Them Before Harvest
For dedicated, demanding hydroponics gardeners like you, a supreme moment of satisfaction comes when you've worked hard to bring in a harvest, dried and cured it, and finally sit down to savor the taste and aroma of your latest flowers.
There's that feeling of pride and reward as you savor the deliciousness of your crops with your friends and family.
Now there's a way for you to increase the joy and accomplishment you feel. It's a simple yet powerful process that cleanses your crops just before harvest so you get:
● Cleaner, Safer Crops
● Tastier, Sweeter-Smelling Crops
● Higher Quality Crops That Command Premium Market Prices
● Let's take a look at this proven method for immediately improving the quality and market price of your harvests…
Advanced Nutrients Flawless Finish