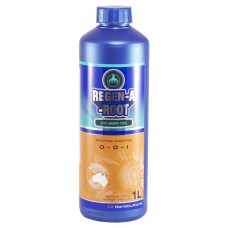 Using Canadian Xpress Regen-a-root:

Canadian Xpress Regen-a-root can be used right the way through your grow from start to finish but it is particularly useful during times of stress and especially during flowering. Add Regen-a-root at a rate of 1ml/litre to your reservoir tank along with your usual nutrient schedule. For even greater protection against plant diseases use Regen-a-root in combination with Canadian Xpress Wilt Guard and ensure your crop is not compromised by pathogens.
As with all nutrients, boosters and additives, never mix them together in their concentrated form (i.e. straight from the bottle). Always add each nutrient, booster or additive to your reservoir water or feed water in turn, giving the solution a good stir to mix it in before adding the next one.
Canadian Xpress Regen-a-root recommended dosage: 1ml/litre
Canadian Xpress Regen-A-Root