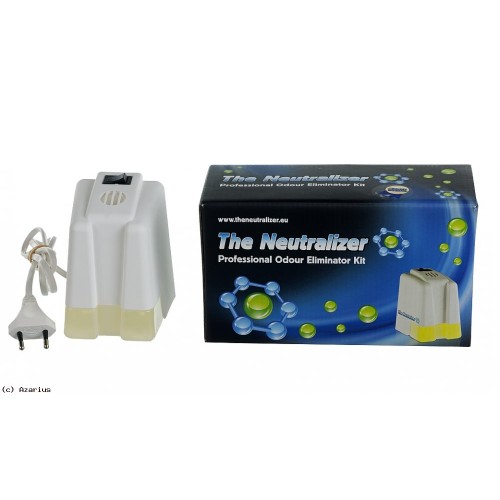 The Neutralizer and Refills


Synergy Neutralizers are professional-grade odour eliminators that utilise Electronic Molecule Evaporators to take care of any unwanted smells in an areas of up to 375 cubic metres (for the Pro model), and for up to 6 weeks!
Electronic molecule evaporator (EME) technology
Neutralises areas of up to 20m³ (Compact) and 375m³ (Pro)
All-natural, highest quality essential oils
No harmful ingredients
80cm mains cable and 3-pin plug
Compact construction
Stylish and elegant appearance
Refill units available
How the Synergy Neutralizer Works
Synergy Neutralizers are odour eliminating systems that are capable of handling areas of up to up to 20m³ (Compact) and 375m³ (Pro). They will last for up to 6 weeks of 24/7 continuous use before requiring a refill. They consist of a container full of essential oil with a wick which sits inside an EME unit (electronic molecule evaporator). The EME is plugged into the power outlet using the supplied 80cm power lead and 3-pin plug. The essential oils used with the system are all-natural, with a pleasing aftershave-like smell that neutralises unwanted odours on contact.
The Neutralizer and Refills