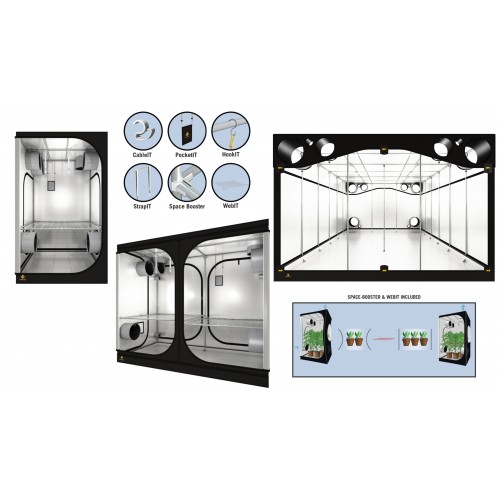 Secret Jardin Dark Room Grow Tents


All of Secret Jardins Dark Room Grow Tents range benefits from sturdy construction, highly reflective, waterproof mylar coverings and excellent build quality. Made of a strong 19mm structure and a tear-proof 210D canvas, professional grow rooms will answer all your needs and requirements.

Please note this is the new improved dark room R3.0 range which includes an extensive range of accessories featuring:



WebIT (stops the sides of the grow tent from been sucked in)
The new 3.0 has stronger corner pieces, poles and improved multi layer mylar coated covering, plus the added accessories promoting space utilization in your grow tent and cable management.


Secret Jardin Dark Room Grow Tents