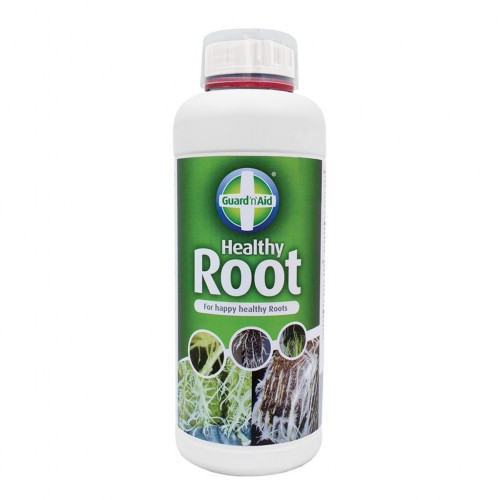 Guard n Aid Healthy Root


Guard n Aid Healthy Root restores the microbial balance by adding beneficial bacteria, improving nutrient availablity and uptake and will ensure roots grow strong and healthy in all growing conditions.
A concentrated preparation of naturally occurring bacteria to promote plant and root health in hydroponics and soil-based systems.
HOW TO USE :

Cuttings - Add 3ml per litre of water for cube soaking
Systems - Add 25ml per litre of water use with every nutrient change.
Soilless mix - Add 3ml per litre of water to rooting media
Use along side your standard nutrient program or a boost when you see stress or browning of roots. In no time at all, healthy white roots will grow back and your harvest will be assured.
Guard n Aid Healthy Root