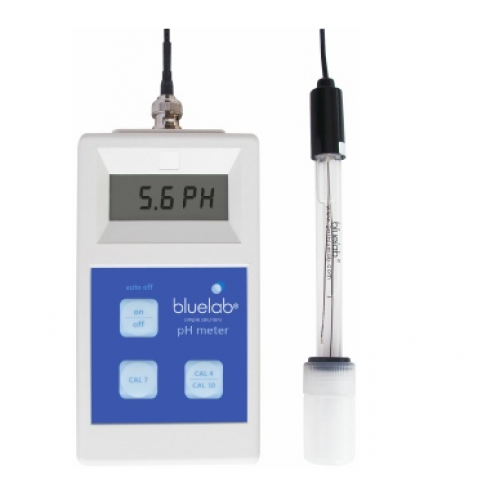 The Bluelab pH Meter is used to accurately measure the pH value of a solution. Simply place the pH probe into the solution and the reading will be displayed on the screen.
As the meter is portable and does not need a power supply to operate, it can be used anywhere and anytime to help you manage your crops\' daily nutrient requirements.
It is easy to calibrate by using the push buttons on the meter and fresh Bluelab calibration solutions.
Quality pH probe included

Simple push button pH calibration

Auto turn off function

Large 13mm (1/2in) digital display for easy reading

Low battery indicator

2 x AAA batteries
5 year Bluelab Guarantee
How many meters can you find that have a 5 year guarantee?
These meters have proven themselves in the horticultural market for years. The guarantee is our badge of proof - reliability and accuracy!
Bluelab PH Meter