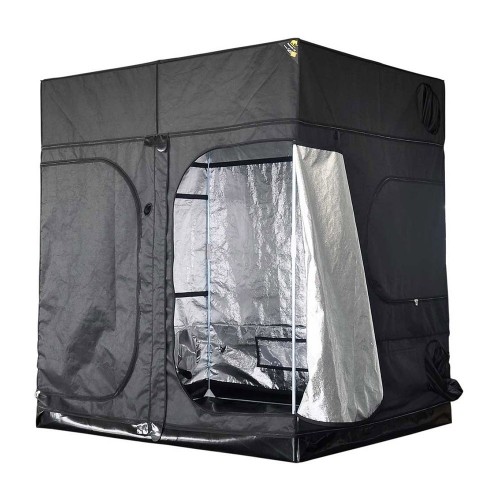 Mammoth Gavita Elite Grow Tent


The Mammoth Gavita Elite Grow Tent was specifically designed to work perfectly with the Gavita e-series grow lights. Combining this tent and reflector will result in optimal uniformity and optimal yield. Unlike Traditional grow tents being 2 metres high these tents are 2.4 metres high giving extra height for your plant to benefits from the amazing light from Gavita e-series lighting.
The footprint of a HPS lamp is not square and so you will never achieve optimal light uniformity with a single fixture in a square grow tent.
For this reason Gavita and Mammoth have ensured their 4 new tents are not square, they are the perfect dimensions for use with the new M110 reflectors from Gavita. G1 versions suitable for 1 1000w light or G2 versions suitable for 2 1000w lights.



100% water proof floor - Can be used as a water tray

Heavy duty frame - 22mm steel poles

Made from highly reflective Mylar

extra 40cm height than traditional grow tents
Mammoth Gavita Elite Grow Tent